Support the Hotel Lincoln Window Replacement Fundraiser!
You can contribute to the Hotel Lincoln Window Fundraiser through Pay Pal by clicking on the "Donate" button below...
OR...
You can download and fill out the following form, and mail it with your check to:
Hotel Lincoln Project
PO Box 143
Harrington, WA  99134
Hotel Lincoln Window Fundraiser Flyer
Personalized Brass Plate Reward

We gladly accept any amount, and all donations are tax-deductible. You may fund an entire window, and as a thank-you have a personalized brass plate attached to it at these levels:
Red Level = $750
Blue Level = $850
Green Level = $1500
When you donate via PayPal, please email us your dedication that you want engraved on the plaque (10 words or fewer), or fill out and mail us the downloadable form above.
These funding levels correspond to the different window sizes.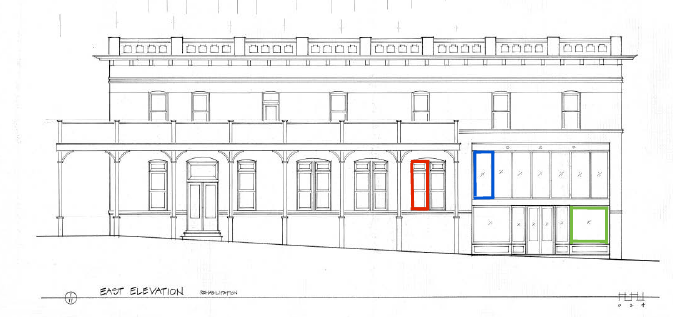 Questions? Email us at electrichotel@gmail.com or call (509) 481-3262.
Thank you!