Support the Hotel Lincoln End of the Year Fundraiser for $50.00!
We need 80 people to donate $50 to pay for the 4 windows on the south side of the building. We will be placing an order for new windows before the end of December and this will allow us to purchase all of the street level windows on the east and south side of the Lincoln. Or, sponsor an entire window and receive a special bonus, see the details below. 
You can contribute to the Hotel Lincoln Window Fundraiser through Pay Pal by clicking on the "Donate" button below...
OR...
Download and fill out the following form, and mail it with your check to:
Hotel Lincoln Project
PO Box 143
Harrington, WA  99134
Hotel Lincoln Window Fundraiser Flyer
Personalized Brass Plate Reward

We gladly accept any amount, and all donations are tax-deductible. You may fund an entire window, and as a thank-you have a personalized brass plate attached to it at these levels:
LEVEL (1 WINDOW) = $850
LEVEL (2 WINDOWS) = $1700
When you donate via PayPal, please email us your dedication that you want engraved on the plaque (10 words or fewer), or fill out and mail us the downloadable form above.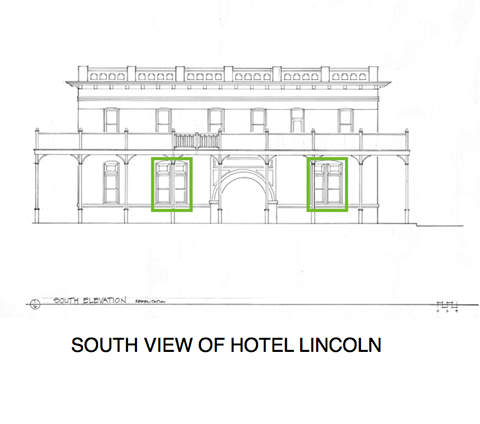 Questions? Email us at electrichotel@gmail.com or call (509) 481-3262.
Thank you!