This is what we've been doing the past two years. Historic preservation is a lot of work, and a lot of attention to details!
JUNE 2015
Blayne Foley and his crew rebuilt the brick parapet wall and chimney at the Hotel. The last picture is the finished "topped" brick. Foley carefully rebuilt each chimney that were originally used for the coal stoves that heated each hotel room.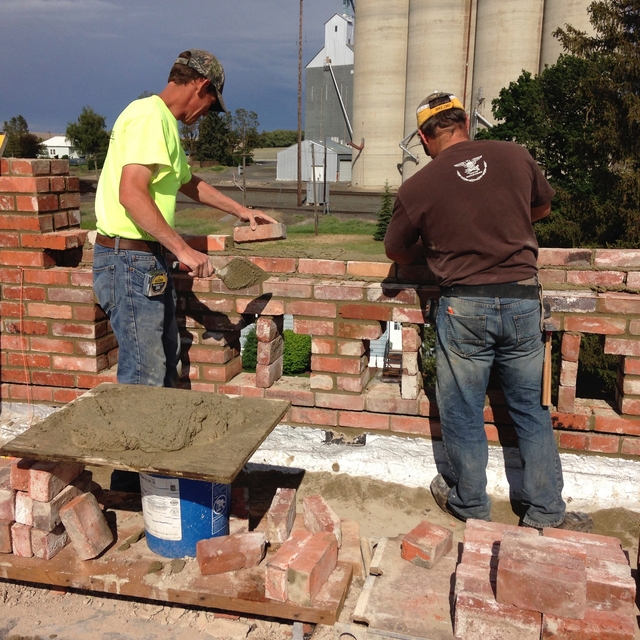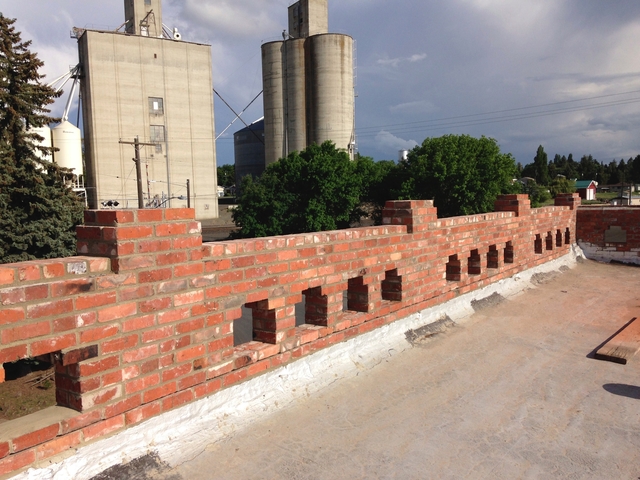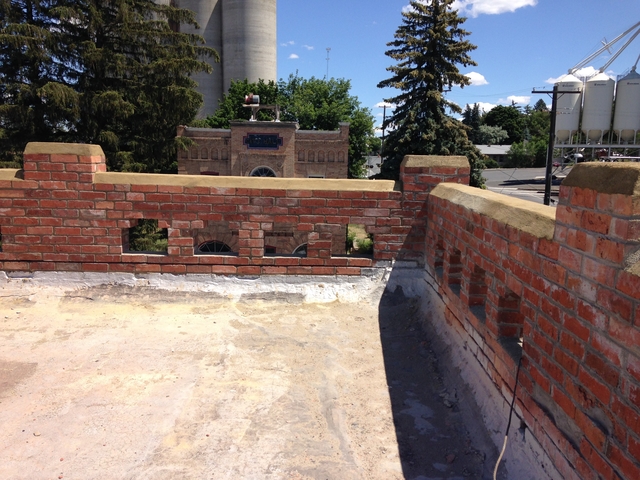 JUNE-JULY 2015
Hotel Lincoln gets a new roof and structural roof repair!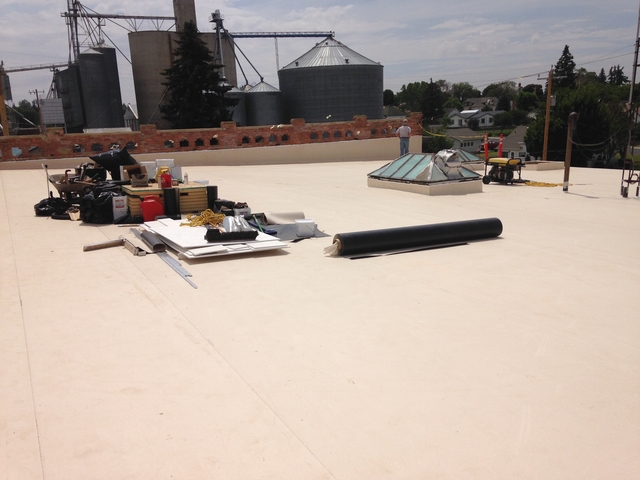 SEPTEMBER 2015
Removed flooring in storefront, banded wood, organized and stored wood. Community members help take flooring out of storefront. Pictured left to right, Stephen Hardy, Jack Eiselstein, Mayor Dillon Haas, and Jerry Allen.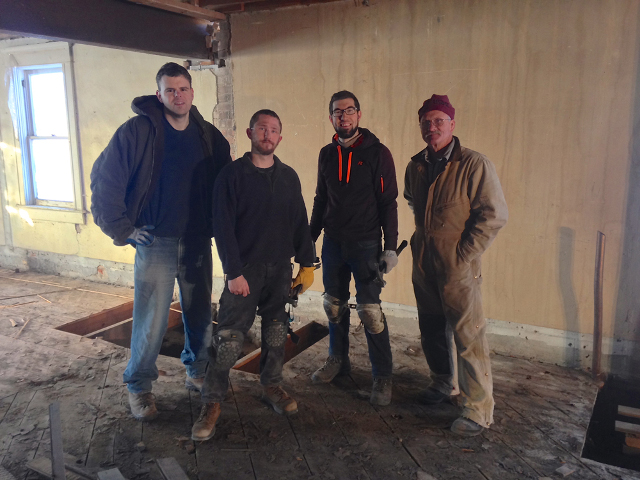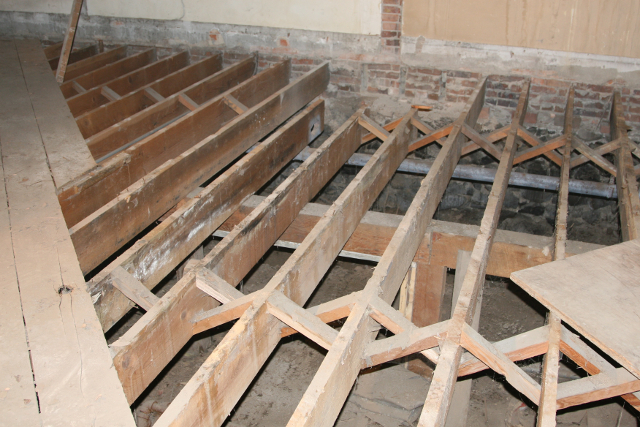 DECEMBER 2015
Brought historic awning indoors for rehabbing.
JANUARY 2016
Sub-flooring in storefront is removed with help from the community members.
FEBRUARY 2016
Moved flooring to basement and stored joists in upstairs.
MARCH 2016
Last of flooring, water pipe and misc. wood removed.
APRIL 2016
Recycled misc. pipe.
Fascia board installed on west side of hotel roof.
Eight Queen Anne windows are removed from frame and rehab begins on them.
JULY 11, 2016
Commercial gutters and downspouts installed on the west side of the building.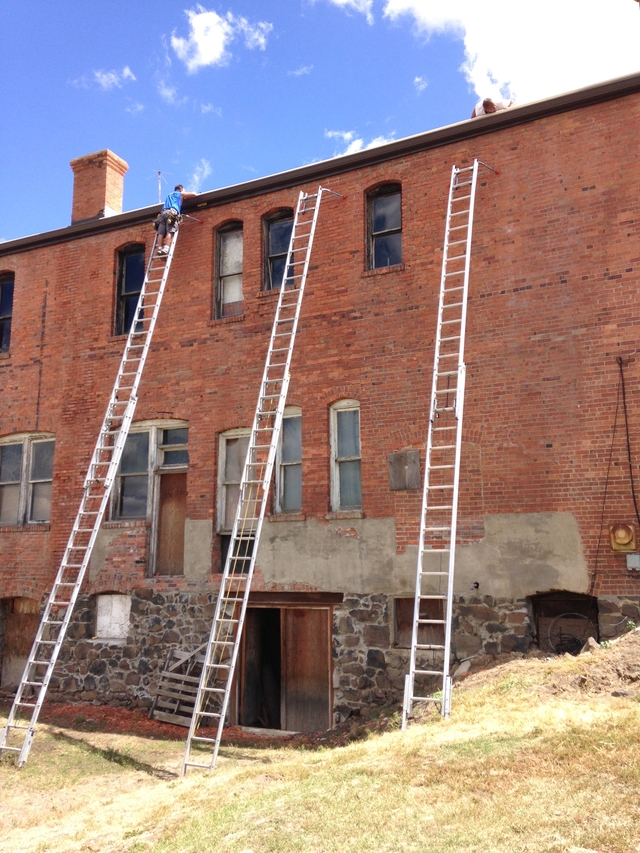 JULY 17, 2016
Storefront is excavated and leveled.
JULY 2016
Many donations come in for the windows!
AUGUST 14, 2016
The 8 Queen Anne windows are restored and re-installed on
the east side of the building.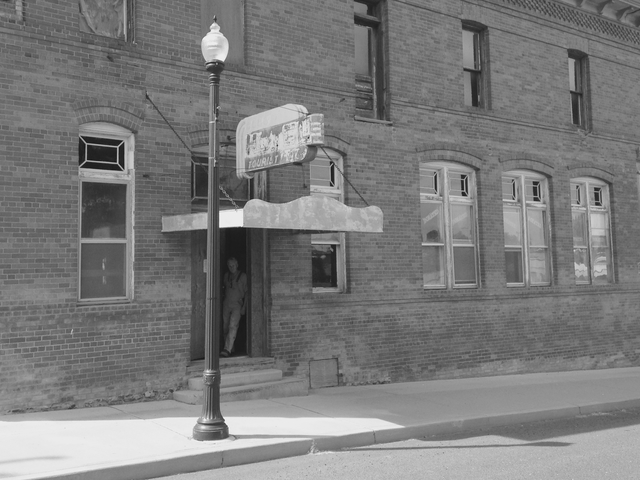 SEPTEMBER 10, 2016
Rock re-pointing workshop is held, Blayne Foley is the
instructor, 15 community volunteers re-point 350 sq. ft. of
rock wall in a few hours time! A great day.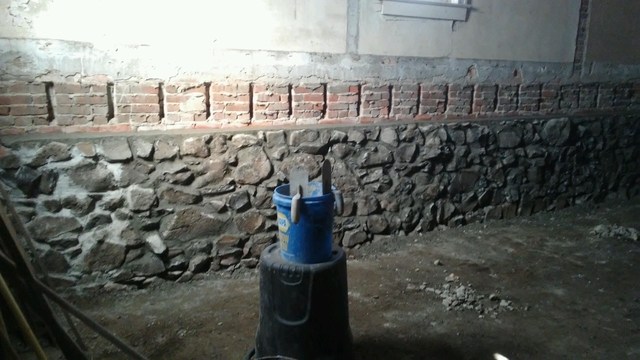 SEPTEMBER 2015 Window Campaign
Hotel Lincoln entered a fiscal sponsorship with the Institute for Washington's Future for window replacement. The goal is to raise enough money to replace all of the deteriorated operational windows in the building, along with the storefront
display windows and the upper bank of windows above the storefront.
By the Fall of 2016, IWF had received enough contributions from generous donors towards windows, that 16 windows can be replaced. These donations will purchase some key windows on the east side of the building. A sincere "thank you" for your assistance and contributions! There are
still 51 windows that need to be replaced. We will
continue to work with IWF on the window project as
well as working on the restoration of Hotel Lincoln.
OCTOBER 2016
Stonework completed in the west entry of the storefront by
Blayne Foley and Jerry Allen.
NOVEMBER 2016
Removed old windows in storefront so that footings can
be poured and the storefront framing can be reconstructed
for new windows.
NOVEMBER 2016-CURRENT
Flooring removed in the mezzanine, nails removed, wood
banded, creating opening to the storefront entrance below.
MARCH 2017
Started rehab of 5 Queen Anne windows from the south
side of the building.
What's Next?
Structural steel to be completed in the north end of
the building and it's storefront. Structural corrections with
steel along with concrete and masonry work to be done with
current supplies on hand. First order of donated windows will
be purchased.
Follow our progress on Facebook
Click the following link to read a PDF summary: hotel-lincoln-update3_31_2017